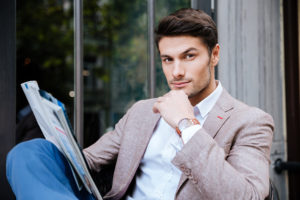 If you can't get enough golf, there's a good chance you've considered ordering a golf magazine. There are two main options available – Golf, by Time Inc. and Golf Digest, by Conde Nast. Both publications offer the latest in golf news, equipment, and apparel. They also both offer tips and drills to correct problems you're having with your swing.
Which is Better?
While it's a matter of opinion, we'd recommend checking out Golf Digest. Golf Digest seems to be more humorous and aimed more toward the amateur, everyday golfer. The two publications offer similar stories. For example, both June publications have interviews with 2016 Open champion Dustin Johnson and stories about Erin Hills, where the Open will be hosted. Golf Digest also offers "The Digest," a two-page spread of humorous golf stories.
There's nothing wrong with trying both publications and seeing which one you prefer more. Who knows – you may end up keeping both!
Are There Other Options?
In addition to Golf and Golf Digest, there are a few more options available, including
Golf World – This weekly publication provides updates about international tours and goes in-depth into player stats and analysis.
The Golf Tips Magazine – You'll receive seven issues a year. Although there is information geared toward every golfer, there is expert advice and tips in this publication as well.
The Golfweek Magazine – This weekly publication is a bit more expensive than others, but the content is consistent and of high-quality.
Nothing Beats Hands-On Instruction
Although magazines are great for pointers, tips, and drills, nothing beats personalized instruction. At Westlake Golf Course, our golf professionals can help dramatically improve your game. We have nine pros on staff, all of whom have a long-term history of success helping players develop their skills. If you would like to schedule a lesson, call our pro shop at 818-889-0770 today!