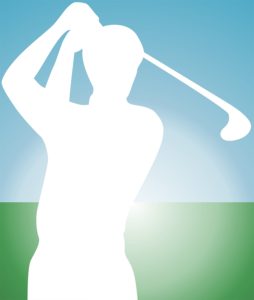 Jon Rahm is a rising golfer on the professional scene. Born in Spain, he golfed at Arizona State University and was atop the World Amateur Golf Rankings for 60 weeks, setting a record. He was the low amateur at the 2016 U.S. Open and turned pro after the tournament. In January 2017, he secured his first professional victory at the Farmers Insurance Open in San Diego, shooting a -13.
Rahm's Game is Impressive
When asked what was the most impressive part of Rahm's game, ESPN.com senior golf analyst Michael Collins said, "While his drive distance is impressive, his ball-striking with his irons is what I love. He doesn't seem afraid to attempt any shot with his irons. He ranks 122nd in driving accuracy yet is 12th in greens in regulation. That stat tells you that when you think he's in trouble off the tee, he's not."
ESPN.com senior golf editor Kevin Maguire added, "His fearlessness. That comes with being 22 years old, I suppose, but on the narrow fairways of Colonial Country Club, the Spaniard wasn't afraid to send some soaring drives down the fairways. Even on the final hole, with a shot to get into a playoff, he went right at the flagstick, coming up just short of forcing extra holes. Let's hope he doesn't lose that moxie anytime soon."
Improve your Game
If you're looking to make a noticeable impression to your competitors on the course, set up a lesson with a golf professional at Westlake Golf Course. We have nine golf pros, so you'll be sure to find one that you work well with. Many of our pros utilize high-tech video analysis to help visualize and correct your swing. Contact the pro shop today at 818-889-0770 to schedule a lesson!